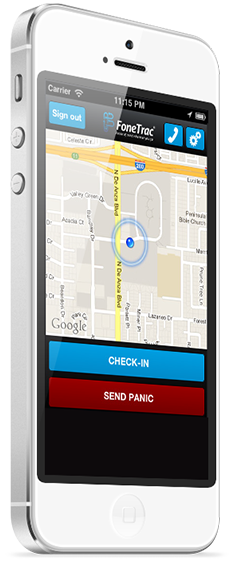 Medical Travel Security | Fonetrac
Millions of Americans travel outside of the U.S. every day. However traveling abroad, with its many upsides, has one downside that up until now has been very difficult to overcome – – which is "what happens if you become sick?" With deadly viruses and diseases resurfacing after years of being dormant, the threat of getting sick is even greater. IMG has worked tirelessly at developing an app that works on Android and iPhone smartphone devices that addresses medical travel security needs efficiently and effectively, and provides peace of mind for anyone traveling abroad.
Innovative Travel Security
FoneTrac is an innovative medical travel security app for individual travelers as well as employees or study abroad students. Many businessmen and businesswomen who frequently travel abroad use the travel app (and related services) to stay safe across the world.
Features and Benefits
Compatible with both iPhone and Android
Fully featured travel security app
Access to realtime medical travel security information
Real people "standing by" to help 24/7
Resources worldwide to evacuate you in medical emergencies
Example Uses of FoneTrac Medical Travel Security App
Employees, students, or individual tourists can become ill at any time, however medical resources are limited in many countries, making it difficult to seek medical attention. With the Fonetrac medical travel security app, users can immediately speak to a live person 24/7, who will provide medical advice appropriate for the situation. If the user has come into contact with Ebola, for example, the Fonetrac representative can orchestrate the proper evacuation/isolation procedures on the spot, and facilitate immediate medical attention.
If the user has been injured, breaking an arm or a leg, for example, the Fonetrac representative can have them airlifted out by helicopter and taken to the nearest location where they can receive the emergency medical attention they need.
If a disease breaks out in the country the user is located, Fonetrac alerts the user, and aides in evacuating them from the potential exposure to the disease.
Travelers of all kind reap the rewards a new medical travel security app that is more than just the free apps that only email relatives or pull down outdated information. Fonetrac's medical travel security app is like having a friend close-by when help is needed the most.