Make safe travel simple by using FoneTrac travel security assistance
Travel Security Meets Your iPhone or Android. FoneTrac® is a simple, intuitive and affordable travel security app for employees, business travelers, and/or study abroad students. FoneTrac is a sophisticated travel safety app that can double as a medical travel security app for individuals and business travelers overseas or in the USA.


Interactive
FoneTrac allows business or student travelers to do an iPhone or Android Check-in as often as they want to update their location on the GlobalSecur mapping system. Business and corporate travelers can be reminded to check-in daily, making it an ideal employee security app for overseas travel.

Global Monitoring
FoneTrac locations are monitored at a command center and the app can even be a panic alert app for employees or study abroad students. If a situation develops, the international security app, can alert the business, individual, or student traveler and alert the corporate or university home base. Indeed, FoneTrac is more than just one of the best travel security apps for iPhone and Android: its backend leverages amazing information and it can access real people with real on-the-ground security expertise.

Panic Alerts
FoneTrac users can quickly send a Panic Alert from anywhere in the world. Unlike simple panic alert apps for Android travel and iPhone travel, FoneTrac has a sophisticated back end with both information and real people assistance for on-the-ground support during a true panic attack. Don't be fooled by cheap imitations that lack the sophisticated back end required to mitigate a dangerous overseas situation!

For Corporations & Individuals
Enterprise licenses are available for corporations, universities or colleges, and NGO / non-profits who have employees or students abroad. Safe business travel is made possible by this sophisticated app. Individual licensees are also available for business / corporate travelers as well as study-abroad students.

Location Specific
Unlike travel itineraries, FoneTrac® can tell you the traveler's exact location. Built-in contact numbers provide direct connection with experts for advice and guidance on any security issue. Our location monitoring helps provide a timely emergency response for your travel safety needs.

Simple to Use
Travelers need only to open the app and press a button to check-in or send a panic alert. Get emergency assistance on the go. FoneTrac® is easy to use for quick travel safety assistance.
As an employee travel security app, FoneTrac allows employees to keep in touch with our Command Center or their own corporate HQ and also access real-time safety information for countries as diverse as Brazil and the UK, Liberia and Germany. Medical security is available in app format for either iPhone or Android: providing both real-time alerts and access to live people, with the ability to provide assistance in a medical emergency, including deploying local resources.
Whether you or your staff are looking for an ideal business travel security app, an app for study abroad students, or a corporate travel security app - FoneTrac - backed by the power of IMG GlobalSecur- synthesizes the power of an app with the information prowess and on-the-ground expertise of a real international security powerhouse.
FoneTrac® Worldwide Support
Dependent on your needs, FoneTrac® can be interfaced with a US-based, multi-lingual, 24/7 Emergency Response Center to enable cutting-edge security protection and support. A host of other services stand ready to provide safe business travel and personal security for travelers / students by providing you or your travelers with advice or a security or medical reponse.
FoneTrac is user driven - we don't monitor your location continuously. We are only aware of your exact location each time you press the "check-in" button or when you press the "panic alert". However, we do monitor your exact location continuously when you press the "panic alert" so we can help you in an emergency (until you shutdown the FoneTrac app or phone).
FoneTrac® - Simple To Use
FoneTrac® offers many great features (such as Check-In and Panic buttons) and works on any iPhone or Android device. No additional equipment is necessary. Simply obtain a subscription, enroll in GlobalSecur, download the app, login and you're ready to go!
Enterprise licenses are available for organizations both large and small interested in enhancing the safety and security of their travelers. Individual licenses are also available for students studying abroad.
Make safe travel simple by using FoneTrac® travel security assistance.
When we decided to plan a road trip in Iceland, we were worried about how sparsely populated many areas of the island are. We were concerned that if something were to go wrong, it would be very difficult to find help. After purchasing FoneTrac for our trip, we were able to travel with the reassurance that if anything were to go wrong, we would have top notch assistance at our fingertips.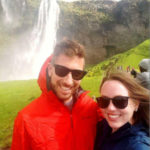 Laura H., CO, USA
While I'm happy to live in this present period of time, there are a lot of uncertainties today that prevent many people from venturing far from home. As a young single person who recently traveled to North Africa, I refuse to let apprehension of the current state of our world stop me from seeing it. There are plenty of apps that make communicating with loved ones easy. Regardless of the promise of communication, my parents were concerned about my safety during my most recent trip.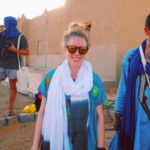 Amanda K., CO, USA
The peace of mind that FoneTrac affords is unmatched by any other security app, and the price is reasonable. I will be able to keep up with him in a way I never could with the others. I will know that I can get in touch with him easily, and that he has many safety features available to him that his older siblings did not. FoneTrac will give him greater security on his travels, and will allow me to worry less. I would encourage any parent with travelling students to look in to this app and purchase it for your young travelers!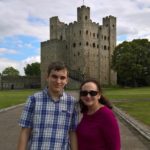 Carolyn H., USA
Our family just wanted to say thank you to you and your company for the peace of mind that you provided while our daughter traveled abroad. She arrived safely home today. While she was in Paris there was a minor incident. Your company's notification flashed and told her to stay away from that part of town which she quickly did.
Cheryl, NJ, USA
We have been an IMG GlobalSecur client for a number of years and started using FoneTrac two years ago. We now have 100% buy-in and use of this service by our international travelers. A useful tool to improve travel safety.
Manager, Security / Aerospace Manufacturing Company
It's reassuring to know that someone is looking after my safety and I can get help if I need it.
This is excellent! I can't wait to get this deployed company wide.