New York, NY – November 29, 2016. With travel security concerns of ever-growing importance, IMG GlobalSecur is proud to announce that its FoneTrac® app has been awarded US patent # 9,491,580 for innovation in travel security and travel safety, specifically balancing privacy and monitoring issues via electronic means. The inventors are Chris Hagon and Tim Bradley of the company.
"We're obviously very proud of this patent achievement," explained Chris Hagon, CEO of IMG GlobalSecur. "We are even more proud, however, of the fact that FoneTrac® has been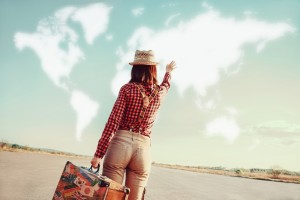 successfully deployed across many organizations, allowing employers and employees to work together to balance the needs for privacy and security in an innovative travel monitoring system. The app is available for both iPhones and Android devices (with a Windows Phone version soon to be available)and has been successfully downloaded as people search for travel security or travel safety apps online."
Details of the patent announcement can be read at https://www.fonetrac-go.com/2016/11/fonetrac-patent/. Those seeking more detail on it as an Android travel safety app can visit https://www.fonetrac-go.com/android-travel-security-app, while those seeking more detail on it as an iPhone travel safety app can visit https://www.fonetrac-go.com/iphone-travel-security-app.
Details on the Invention
Computer-based systems and methods for verifying user location utilize at least one processor and memory configured with program instructions to store a plurality of user profiles associated with a plurality of users, each user profile including contact information for a mobile device, and to determine an applicable tracking policy for each of the plurality of users based upon at least one set of tracking rules, the applicable tracking policy including a reporting schedule. Receipt of location reports for the plurality of users from the plurality of mobile devices are monitored, and a status is periodically determined for each of the plurality of users based on the reporting frequency and timing of the receipt of location reports relative to the reporting schedule. Location can thereby be verified without the need to actively track user location.
About the Incident Management Group (IMG)
Incident Management Group is a leading international security consulting firm. Corporate or business organizations concerned about their need for robust travel security solutions can reach out to the IMG Group for assistance. The company's experts provide services such as executive, employee, VIP, and expatriate travel security, workplace safety, duty of care management, risk and threat assessments, workplace violence prevention, crisis management planning, and more.
Web. http://www.theimg.com
Tel. (352) 409-7073