New York, NY – May 25, 2017. With the convergence of ever-more-powerful mobile phones and increasing international travel. IMG GlobalSecur is proud to announce the 'R4' update to its popular FoneTrac® travel safety app. The app works with the GlobalSecur backend to provide both 'push' and 'pull' safety updates for anyone involved in international travel.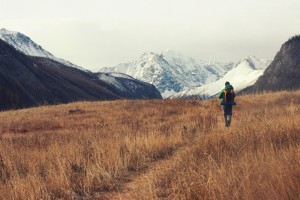 "User feedback on the FoneTrac travel security app has been tremendous," explained Chris Hagon, CEO of IMG GlobalSecur. "Some companies report a 100% buy-in and use of FoneTrac by their international travelers and we are therefore very proud of the features in 'R4,' which was released in January. Because many people wanted a quick list of the new features, we decided to post this to our blog."
Interested parties can read about the travel safety app and its new features at https://www.fonetrac-go.com/blog/2017/05/upgrade-fonetrac-travel-safety-app/. A PDF datasheet can also be downloaded at the address. Those interested in exploring the integrated international travel safety features should visit http://www.globalsecur.com/. At the bottom of that page, interested persons can also sign up for a no cost 'Daily Intelligence Briefing' that outlines worldwide security threats.
Summary of New Features to the FoneTrac Travel Safety App
Among the new features are the following. First, the app now has a hyperlinked email address on that signin page that can be used to contact FoneTrac for assistance. Second, the telephone assistance icon has been updated to allow for the use of an organization-specific telephone number for Security Assistance. Third, when the Panic Alert feature is activated, FoneTrac will now continue to Check-in every minute as long as the app is open. Those who already own FoneTrac can simply sign out, and then sign back in to the app, to access the new features. Anyone interested in a demo of the app, especially large corporations, nonprofits, or universities, are encouraged to reach out via the website as demos are available to qualified parties.
About the Incident Management Group (IMG)
Incident Management Group is a leading international security consulting firm. Corporate or business organizations concerned about their need for robust travel security solutions can reach out to IMG GlobalSecur for assistance. The company's experts provide services such as executive, employee, VIP, and expatriate travel security, workplace safety, duty of care management, risk and threat assessments, workplace violence prevention, crisis management planning, and more.
Web. http://www.theimg.com
Tel. (352) 409-7073