New York, NY – August 29, 2017. IMG GlobalSecur, a leading international corporate security consulting, is proud to announce heightened use of its FoneTrac® travel safety app in light of the recent terrorist attack in Barcelona, Spain .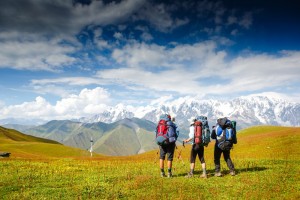 The travel safety app allows users to both "push" and "pull" updates about safety and their own safety status across the network, giving relief to parents, administrators and other loved ones during a security incident. The app also allows administrators to "push" alerts downwards so as to warn FoneTrac® app users in the event of an on-going problem.
"Knowledge is power, and this is especially true in today's heightened security environment" explained Chris Hagon, CEO of IMG GlobalSecur. "We were excited and gladdened to receive positive reports from study abroad students about the use of FoneTrac® during the recent tragedy in Barcelone, Spain."
To learn more about the FoneTrac travel safety app specifically for study abroad students, visit https://www.fonetrac-go.com/travel-security-for-students-study-abroad/. Persons interested in a demo can request one view the website, whether at an individual level or at the level of a college or university that is seeking to bolster the security of its students during a study abroad program.
Push or Pull Security Alerts via a Travel Security App
The ubiquity of mobile phones has made a new type of security app possible. Whether the traveler is a study abroad student, a senior executive, or an employee, the reality is that he or she is sure to have a cell phone. When enabled via a leading travel security app like FoneTrac® this means that the user can both "push" or "pull" data to/from the cloud or a central control center. This means that the user can thus alert superiors as to their status in the event of an incident, or that administrators can "push" alerts downward so that users are forewarned of an impending danger. No security is foolproof, of course, but the use of this technology provides information to both an organization and its members, reminding us all that "Knowledge is power."
About the Incident Management Group (IMG)
Incident Management Group is a leading international security consulting firm. Corporate or business organizations concerned about their need for robust travel security solutions can reach out to the IMG Group for assistance. The company's experts provide services such as executive, employee, VIP, and expatriate travel security, workplace safety, duty of care management, risk and threat assessments, workplace violence prevention, crisis management planning, and more.
Web. http://www.theimg.com
Tel. (352) 409-7073